Four Anglophone separatist fighters were killed in the Northwest regional capital of Bamenda by a Cameroon army patrol unit. The incident happened on  Sunday, Sept. 12 around 11:45 p.m., after which soldiers displayed the half-naked and bloodied bodies of the four separatists at the Finance Junction.
Residents of Bamenda, capital of Cameroon's North West region woke up Monday, September 13, 2021, to see four corpses displayed at Finance Junction.
The corpses were partially nude and stained with blood. Other pictures show the corpses with guns and other ammunition placed on them. As locals thronged the scene early Monday morning to see for themselves, information emerged that the men were armed separatist fighters who had been tracked down and killed by state forces.
Open sources say the four men were killed around 11:45 pm on Sunday, September 12, 2021, by a military patrol team. "The four separatist fighters were killed in Ntarikon, not far from the residence of Ni John Fru Ndi, the National Chairman of Cameroon's leading opposition party, the Social Democratic Front (SDF). They were on board a green Carina E car with registration number 159430," a military source revealed. 
"The soldiers recovered four AK-47 rifles with manufacturer's identification numbers 03594 and 05110 including four loaded boxes and a car."
The corpses were then taken from Ntarinkon in Bamenda II Subdivision to Finance Junction in Bamenda III subdivision where they were displayed for the population to see.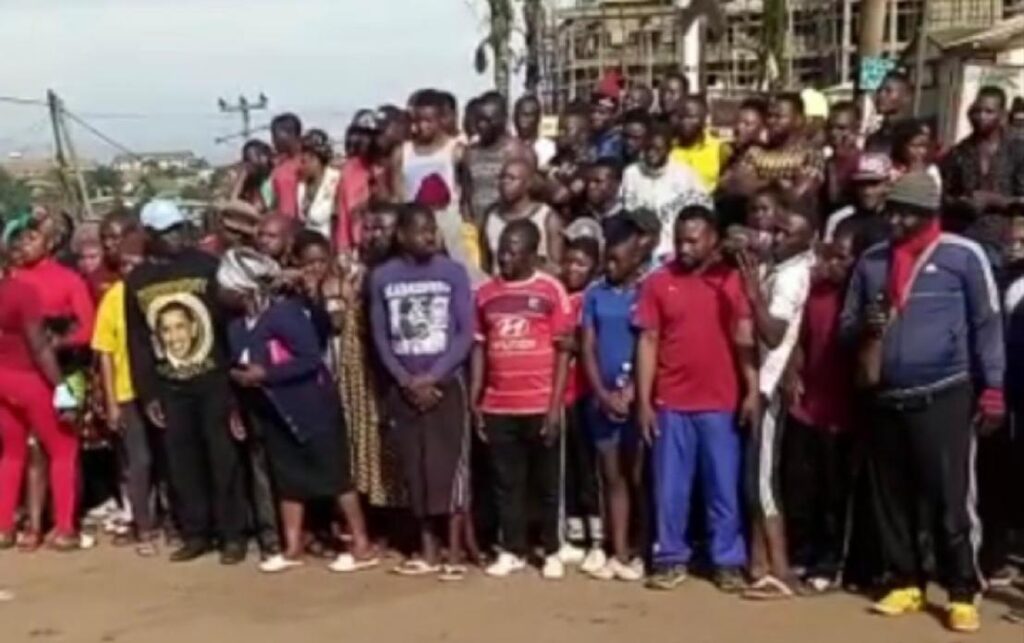 Cameroon's state forces have been battling to dislodge armed separatists who pitched their tents in the North West and South West Regions since Anglophone protests transformed into an armed conflict in 2017. Since the start of the conflict, official figures show some 1,200 soldiers died in the theater of operations in the English-speaking zone. A conflict which also claimed the lives of more than 3,500 people and forced more than 700,000 others to flee their homes.